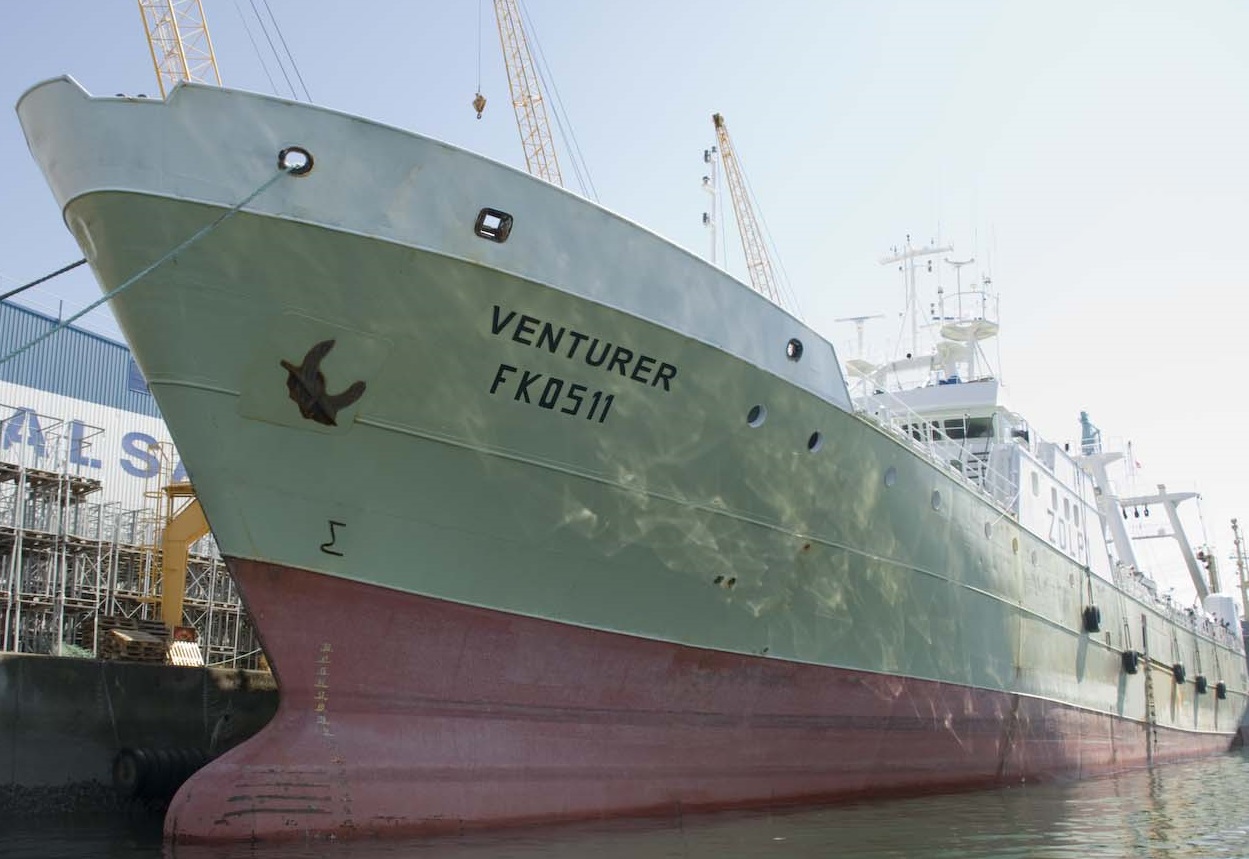 On the eve of reaching thirty years of activity, the company has decided to modernise the engine of the vessel Venturer, with the aim of improving its operability and achieving greater towing strength in adverse sea conditions. A project that is aligned with our search for efficiency, as it will have a direct impact on the volumes that will be recorded in future catches.
Juan José Iglesias, Vessel Inspector, is in charge of managing and supervising the aforementioned project. He explained that in order to apply this increase in power to the vessel—from 1,800 KW to 2,676 KW—the gear box and the pusher propeller also had to be changed.
He told us that more than two months were needed to carry out these changes and all the adjustments that this involved, such as, for example, the following: taking apart the machinery of the fishing hold, opening two holes on the decks that separate the engine room from the main deck, dismantling the three rudders, scrapping the supporting idler of the engine and making a stronger one, replacing the horn of the tail shaft for a larger one, overhauling the exhaust pipe from the engine room to the chimney and other minor jobs such as overhauling all the peripheral control and operating equipment of all this machinery.
The project has been developed according to plan and next Friday the Venturer will leave the Astillero Cardama (shipyard), where all the work has been carried out.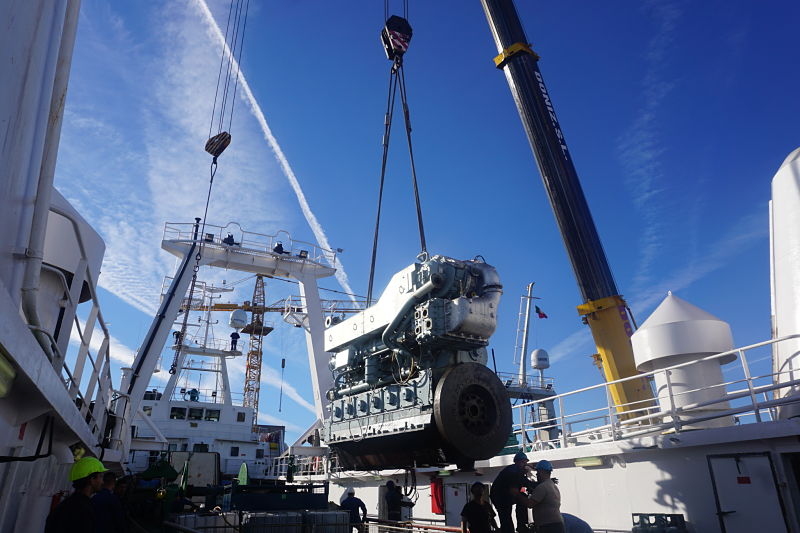 Removal of old engine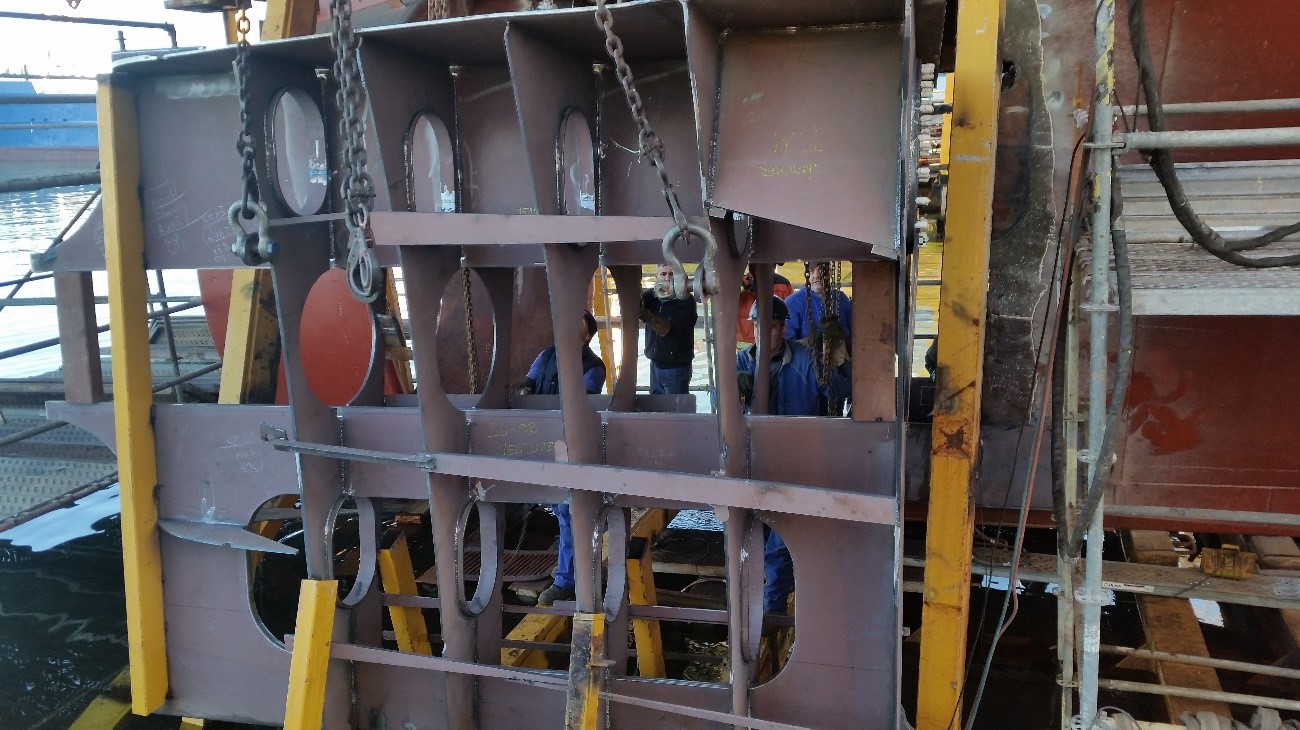 Assembly of new sternpost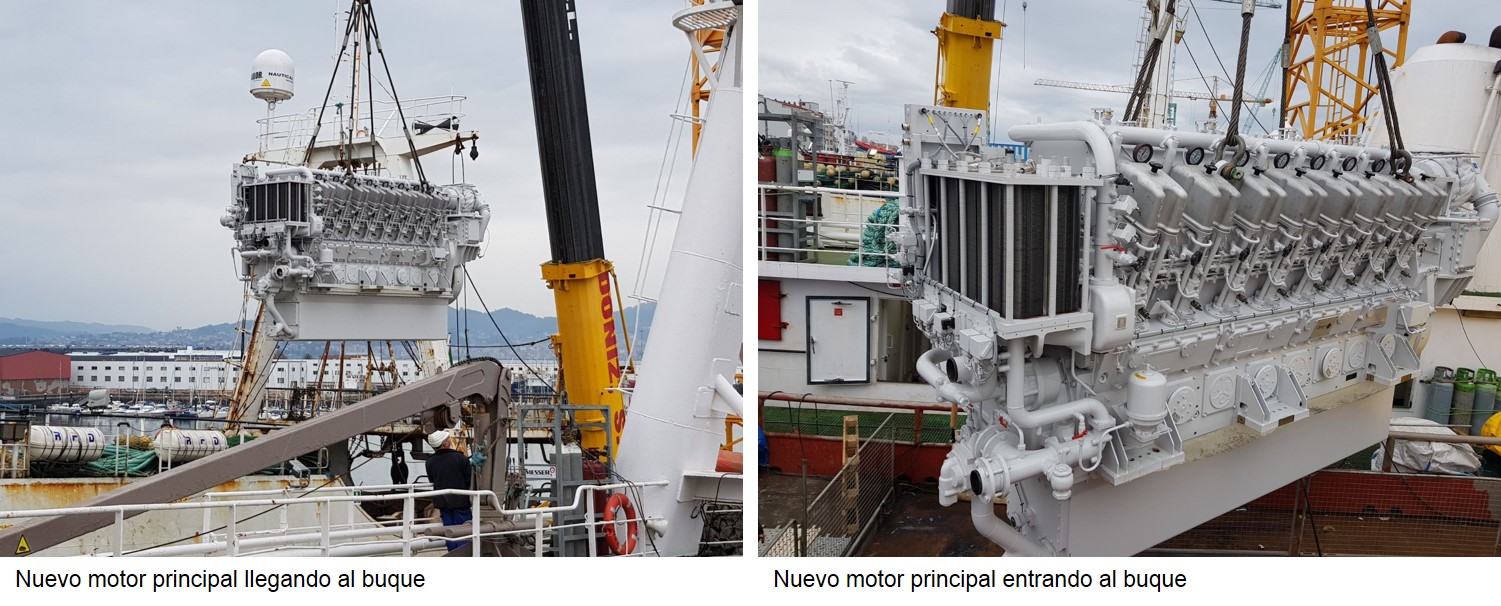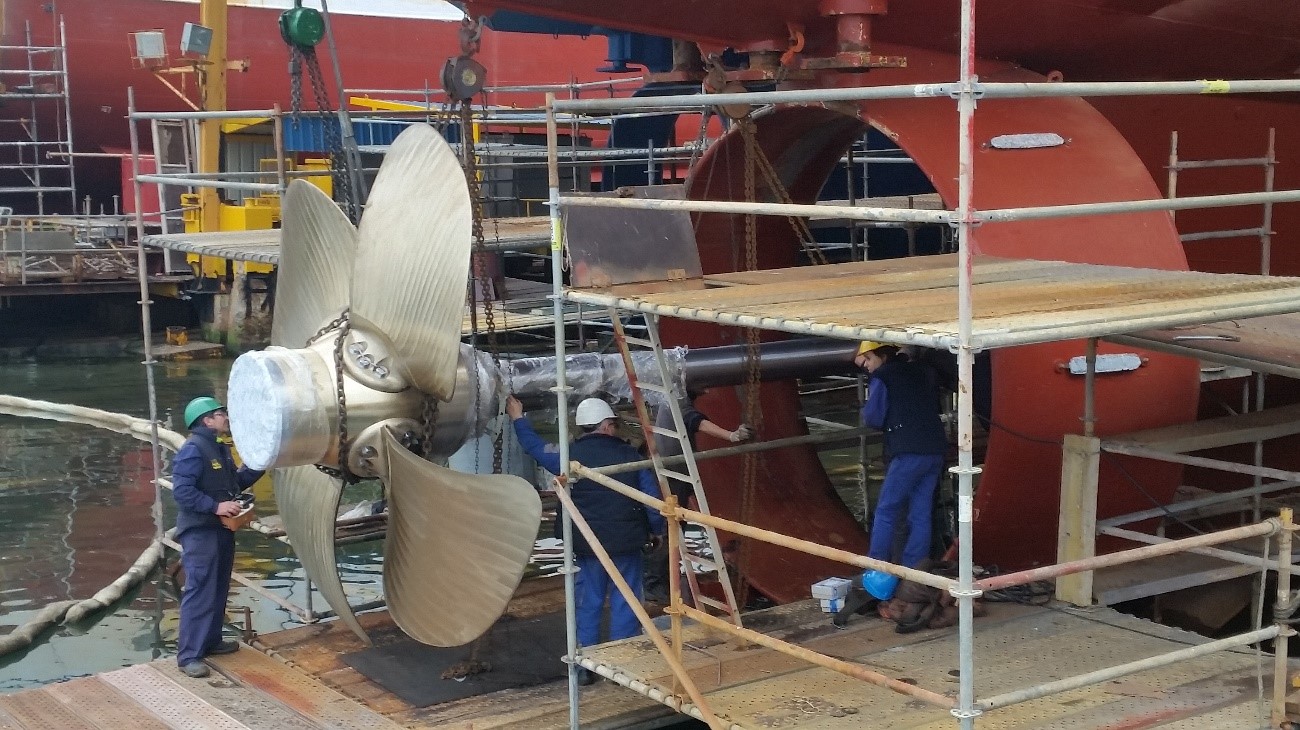 Assembly of new propeller and tail shaft